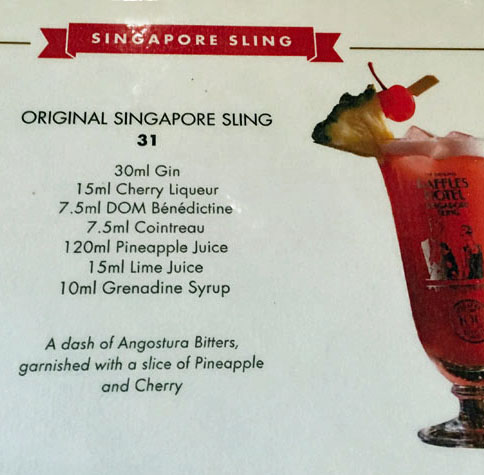 Monday 9 October, Singapore
From the 21st century to the 19th....
From Marina Bay Sands to Raffles Hotel:
:
Raffles Hotel.... known around the world for its colonial graciousness.
It's been 14 years since Dave had a Singapore Sling at Raffles, so he had to try one again. It also was pretty expensive ($A36), but a look at the ingredients helps explain that.
Raffles at the moment is renovating large sections of the historic hotel, so it didn't really lend itself to too many photos.