Cookstown
After Derry, we headed off to Cookstown about an hour south of Derry. This town is not named after Captain Cook but after a Dr Cook who was given a lease on the city after the Irish Earls had fled Ireland in the early 1600s. We stayed here because Peter had ancestors who once lived here and one of the original homesteads is still in existence. It's a small town, but the accommodation here was excellent, the best on the whole trip.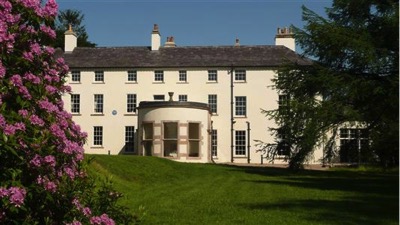 We also visited an historical house "Lissan House" not far out of Cookstown. The long driveway leading into the house was very scenic. The house, built in the early 1600s, had an interesting family history.
right: Lissan House
After we were allowed to book into our Cookstown accommodation, it was then a short walk into town, and as there was nothing very historical in the city centre, we headed off to watch the Irish Hurling Grand Final in one of the local pubs.
One night in Cookstown was more than enough as there wasn't much to see.