It was on a May day in 1836 in the quaintly named Ash-next-Sandwich in Kent that a local woman, Frances Sutton, married a whitesmith from Ramsgate, a major coastal town 15 kilometres away. Frances had grown up in Ash, as the village was commonly known. At the time of the marriage, Frances who was also known by her middle name, Jane, was 27, and her spouse three years older.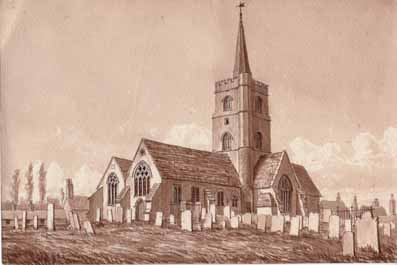 right: A 19th century sketch of the church in Ash-next-Sandwich

The couple started their married life back in Joseph's home town, where Joseph continued working as a whitesmith. At that time, the connection between "whitesmith" and "blacksmith" was described the following way:
The business of the Smith comprises two branches, that of the blacksmith and that of the whitesmith. From the hands of the former come large and coarse articles, as horse-shoes, ploughshares, chains, iron doors for safes, &c. The whitesmith manufactures articles of neater and more delicate form, as locks, keys, carpenters' tools, &c.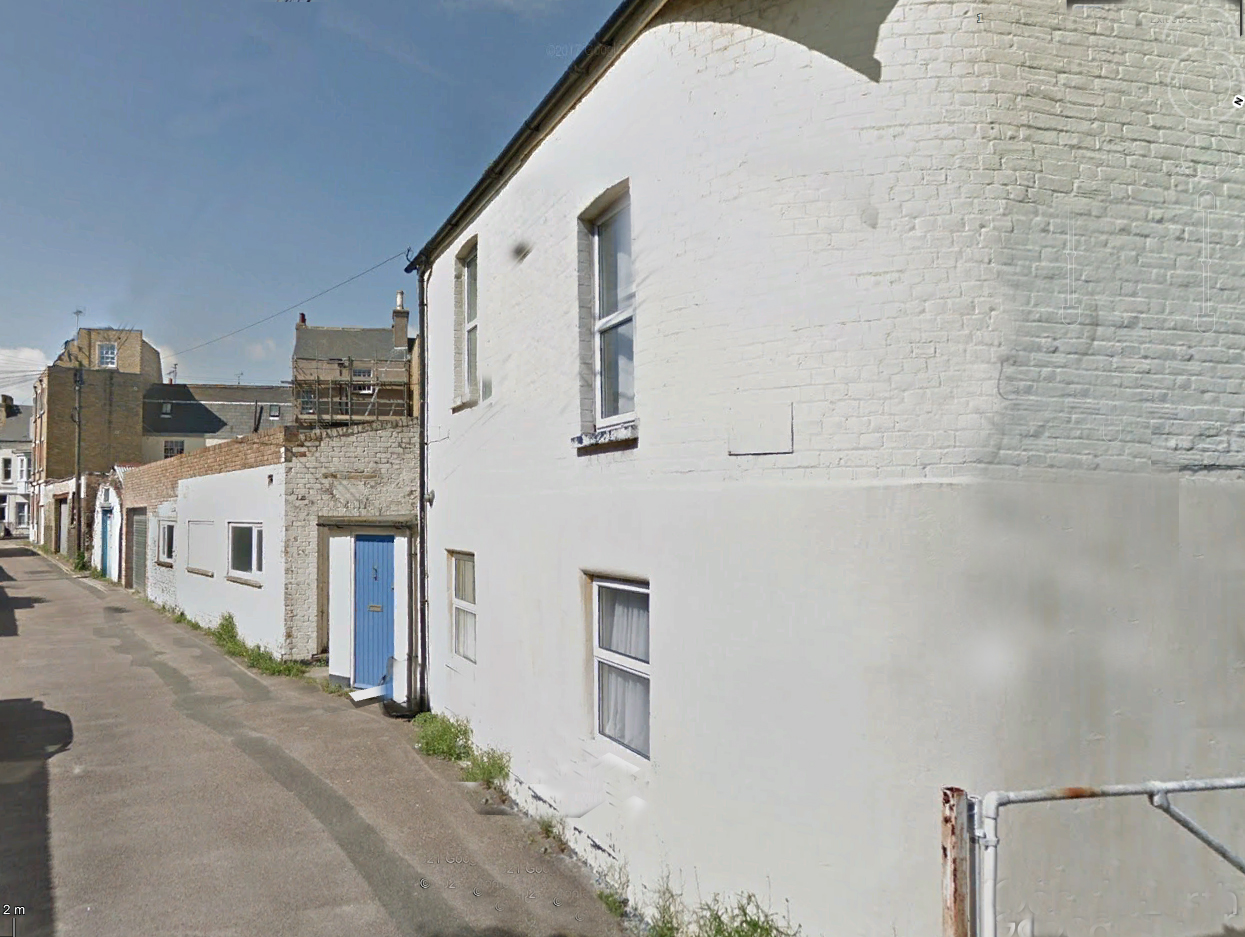 For the next 20 years, Frances and Joseph lived in Addington Place (left), close to the commercial centre of Ramsgate, the harbour and its naval base. Where Joseph actually worked isn't known - it's possible that he was involved in the industry surrounding the naval establishment. Alternatively, he may have had his own workplace directly behind his house,where, even nearly 200 years later, is a workshop area catering for a handful of small businesses.

Over the next 16 years, Joseph and Frances Jane had eight children - four boys and four girls. The youngest, Sarah, born in 1853, grew up to marry a local apprentice, Alfred Boddy, who 35 years later, took his family to Australia to settle in the New South Wales town of Newcastle.
In 1861, the family were still living in Addington Place, but sometime in the next 10 years, Joseph, Frances, and three of their children moved to 21 Albion Place, on the waterfront in Ramsgate.

The complex was originally 26 terrace houses, with a much grander home nearest the cliff edge, and which at one time in the 1830s hosted Princess Victoria (before she became Queen) on holiday visits from London. There's a website devoted to Albion Place and its history here.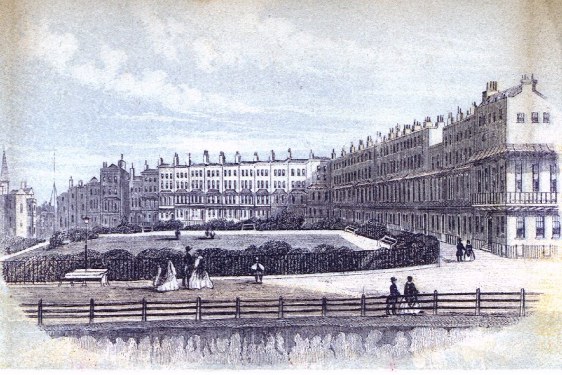 (above) Albion Place, in the early 1800s, soon after it was built.
Albion Place was built back in the 1790s, so it was already 70+ years old when the Blackburns took up residence. In the photograph below, it's thought that number 21 is at the far left, and Albion House, favoured by Princess Victoria, at the far right.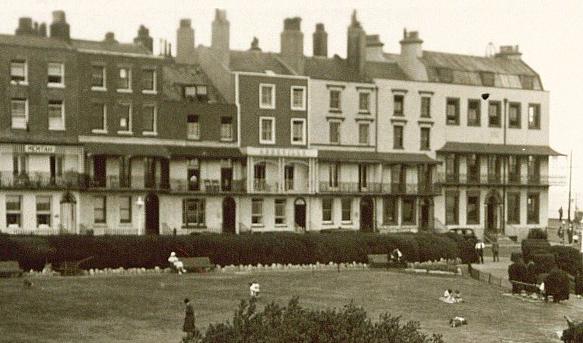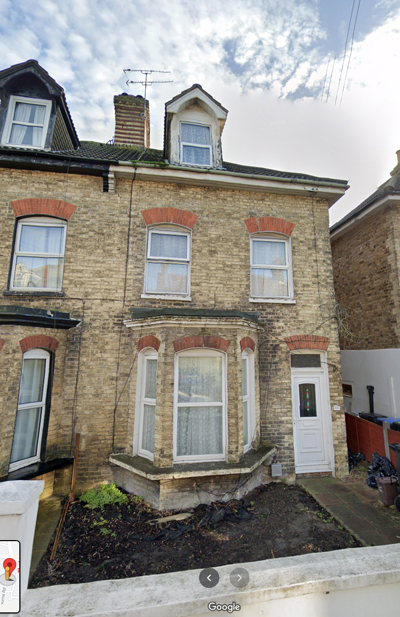 Within a few years, their eldest son William, an upholster, and his family had moved into Albion Place with his parents. The house was now being run, at least in part, as a lodging house, with William's wife Hannah listed as the lodging house keeper. The establishment had the help of two servant girls to run it.

In the winter of 1880, Frances died. It was recorded on her death certificate that she died at the home of her daughter Charlotte in the adjoining town of Broadstairs. She had suffered for some time from pneumonia, and probably needed extra nursing from her daughter, and so had moved the very short distance to Osborne Road at Broadstairs (left).

In the 1881 census, Joseph said he was a "late (retired) blacksmith" - when or why he switched from being a whitesmith to a blacksmith isn't known - although it's possible he carried out both skills concurrently. A mere three days after that census was taken, Joseph died at home in Albion Place. The death certificate spelled out his cause of death - senile decay, complicated by gangrene.


return to the Boddy Family Tree