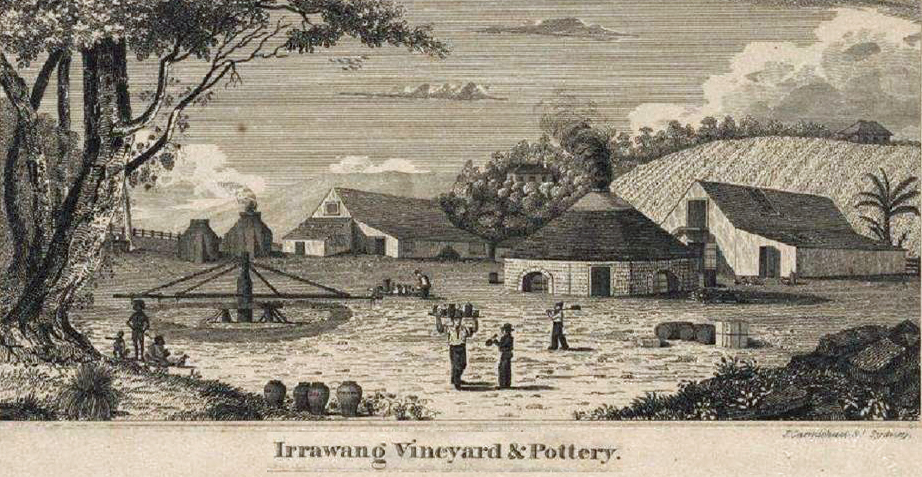 James Gordon (1790-1868)
Birth:

20 March, 1790, Maynooth, Kilmore, Armagh, Ireland







Father:

Robert Gordon

Mother:

Grace Ward

Marriage:

1: to Jane Wright c1819, Ireland

Children:

Sarah Ann (1820-1861)
Harriet (1820- )
Maria (1823-1917)
Susan (1827-1870)
Isaac (1828 - )

Marriage:

2: to Lavinia Harvey, 1837, Ireland

Children:

Henry (1838-1903)
Frances (1840 - )
Joseph/Alfred (1842-1925)

Emily

(1843-1922)
James (1844-1908)
Charles (1846-1912)
Matilda (1848-1932)

Death:

28 February, 1868, Oyster Bank, nr Taree, NSW, NSW
Our Irish and British ancestors who came as assisted/sponsored immigrants to Australia, while generally prepared to work diligently in their new land, were also obviously prepared to fudge the figures just a little. It probably wasn't vanity which caused both James Gordon and his wife Lavinia to mis-state their ages on their immigration documents in 1838, but rather, the preference by the authorities for workers under the age of 50. And in James case, had he told his actual age to the clerk, it would have been perilously close to the cut off point, so, to be on the safe side, he simply took 12 years off, and said both he and his wife were 36 - although Lavinia was considerably younger! (Some of the immigration records give other versions of Jane's age. but all stipulate that James was either 35 or 36, instead of his more probable 48).
James and Lavinia had married not long before they took up the challenge to immigrate. John already had at least five children, to his first wife, Jane Wright, whom he married nearly 20 years earlier in northern Ireland. Jane had died at Crossmaglen, in county Armagh, leaving James a widower to care for the children. After nine years as a widower, James married Lavinia Harvey, and within just a few months of that marriage, they set sail for Australia, along with James' five children, who ranged in age from 18 year old twins, down to a nine year old boy.
The voyage from Belfast to Sydney apparently was achieved without too much drama - except for Lavinia, who was one of ten women who gave birth while at sea.
The immigration documents describe James variously as a sawyer or a farmer, and Lavinia as a spinner, skills which would be useful in the expanding colony.
Their first employer was James King, who had a vineyard and a pottery at Raymond Terrace, north of Newcastle. James King was an entrepreneur and a pioneer in the colony's early wine industry. King paid the James and Lavinia
£
50 a year, plus rations, for their work. The products from his pottery, as well as supplying communities from the Hunter River area and south to Sydney, were also used in the winery.
A jar from the Irrawang pottery
King's property, under the name "Irrawang" (see the engraving showing the community at the top of this page), was also described on local maps as a "private township"(see below) . How long the Gordons remained there isn't known, but when more children born to the couple were baptised, the family's residence was recorded as Nelson Plains, a farming area just the other side of the Williams River from Irrawang.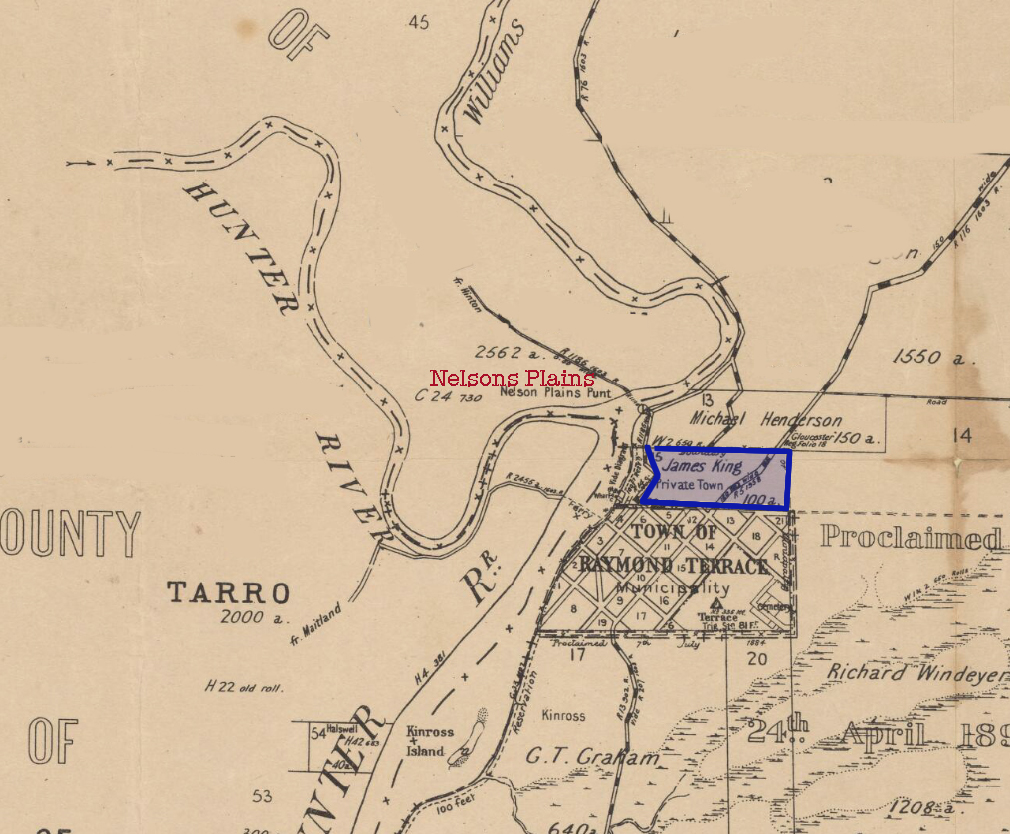 James and Lavinia had seven children in their first 10 years in the colony, but Jane died just a few weeks after the birth of their youngest, in 1848. Her death caused James to reassess the family's future, and shortly afterwards, he and he younger children set out for the settlement at Old Bar, 150 kilometres north, near Taree, on the Manning River.
Here he leased land off Lewis Gordon, (no relation), which James farmed till his death.
James was active in the local community. In 1852, he is listed as one of those people agitating for the government to take over the Presbyterian School at Redbank that his younger children attended, to become a government school.

The Pampoolah School (originally Redbank) in a paddock at the end of Redbank Road, whereas it was originally on the other side of the road when James's younger children and many of his grandchildren went to school there.
left: one of the original school buildings.
James died at Oyster Bank on 28th February 1868 from retention of urine caused by old age after an illness lasting 13 days. According to his death certificate, he was 77 years old. He was buried in the north east corner of Redbank cemetery. During his years at Oyster Bank, his youngest daughter Matilda had lived with him, and in his will he made special provision for her, after detailing that the property itself was to go to his youngest son, Charles:
To my dear daughter Matilda Lavinia Gordon I bequeath the sum of Fifty pounds sterling to be paid to her.... within two years after my decease, also the whole of the poultry, and further the said Matilda Lavinia Gordon so long as she shall remain unmarried is to have full liberty to reside in my dwelling house at Oyster Bank.
(One of the many reseachers of the Gordon family in Australia was Geoff Gordon, whose extensive work I have drawn on here. For the full manuscript of Geoff's work,
click here
)