John Boddy (1796-1866)
Birth:

1796, Crediton, Devon (see map on right)



Marriage:

to Charlotte Pearse, St Leonard's Shoreditch, 16 March 1821



Death:

14 May 1866 1 Sampson's Terrace, 4 Victoria Park Rd, South Hackney (London)



Father:




Mother:




Children:

Henry Boddy (1821-1890 )
George Boddy (1824-1901)
Joses Boddy (1829-1879)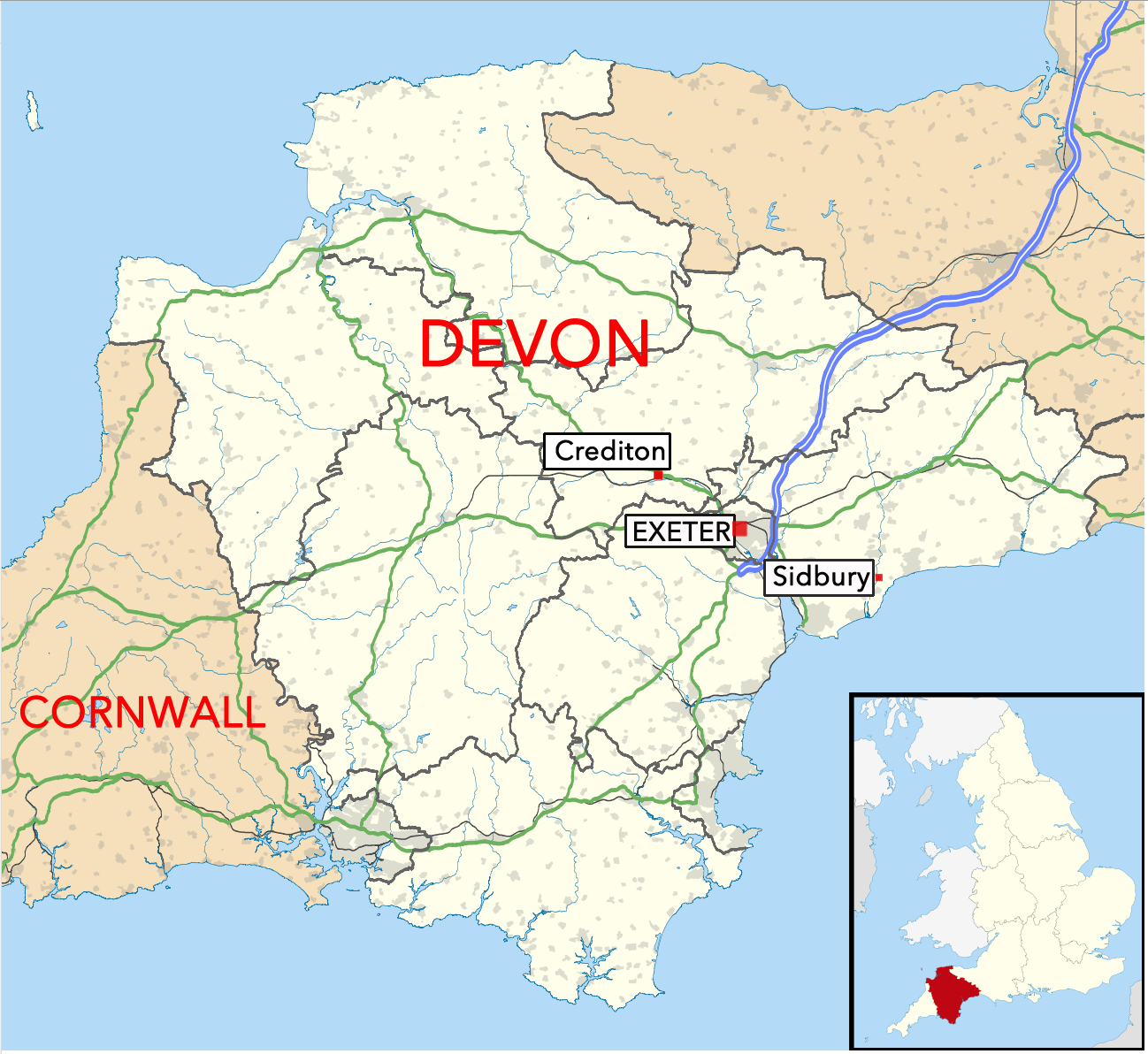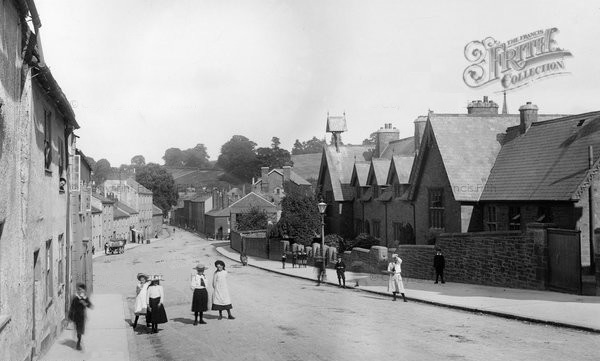 East Street, Crediton in 1904- (copyright the Francis Frith collection).
John Boddy, who was born in 1796 in Crediton, a market town in Devon, is the first of the Boddy ancestors for whom we have some detailed records - before that, we are reliant on Parish Registers of Crediton, which give very little detail, often only parents' names, and so we're not always sure we have linked up with the right people, "John" being a very common Christian name of the time.
Our John was born in what was an extremely bitter winter in southern England. December, the month he was probably born, was among the five coldest Decembers since records were kept in 1659, and included a bitterly cold spell around Christmas. The temperature in London on Christmas Eve was noted as -21degC, and Christmas Day was intensely cold, with the Thames frozen
(ref)
John was baptised in early 1797 in the local church at Crediton, the Church of the Holy Cross (right).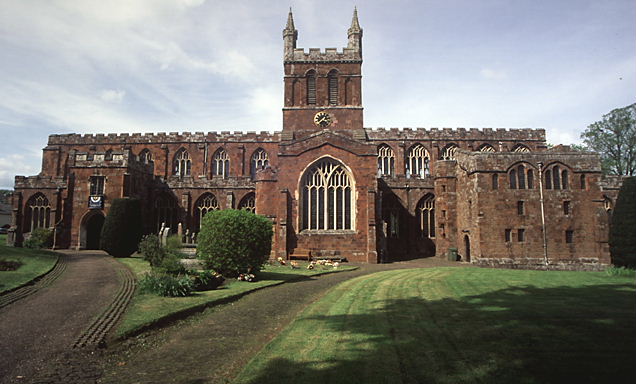 The Boddy/Body name was common in the area, with many recorded in the registers of the Crediton Parish Church. Today, that church features two such names in its Roll of Honour, of those who served/died in the 20th century World wars.
In the early years of the 19th century, young John finished school, left home, and headed for London. Train services hadn't yet reached Devon, so transport to the capital would have been by horse and coach, or possibly by sea through the nearby port of Exeter.
By 1821, aged 25 he was established enough to marry. His bride, Charlotte Pearse, was three years older than him, and also from Devon. Charlotte's home town was the village of Sidbury, a considerable 50km away from Crediton, so it's likely the couple met in London, rather than Devon. The
wedding ceremony
may have been carried out in haste - the couple were married in March of 1821, and their first son, Henry, was baptised less than a month later in Charlotte's home village of Sidbury.
A point of historical interest - The church, where John and Charlotte married St Leonard's in Shoreditch, is, according to Wikipedia, the church mentioned in the line "When I grow rich, say the bells of Shoreditch" from the nursery rhyme Oranges and Lemons.
The church is at the intersection of Shoreditch High Street with Hackney Road, within the London Borough of Hackney.
Back in Sidbury, John found work as a servant. By 1830, the couple had three sons in Sidbury, Henry, George (1824) and finally Joses (1829).
***
Sometime in the 1830s, the family moved again, to return to London.
It appears that John's earlier schooling, while probably not extensive, was enough for him to get work there this time as a servant/messenger/clerk in the UK Treasury.
The position may well have included basic accommodation - in the first official census of Britain, in 1841, John, Charlotte and the youngest son, 12 year old Joses are listed as living, along with a dozen other people, at "6 Manchester Buildings" in Westminster, a combined commercial and residential building adjacent to the offices of Whitehall.
right: a 1828 engraving of the Treasury Buildings at Whitehall, where John was a messenger
By the time of that census, both of the older boys had almost certainly left home. Neither Henry, then aged 20, or George 17 years, appear in that document.
England conducted another census in 1851, in which John and Charlotte are registered still in the Westminster precinct, with John's occupation listed as "messenger". The next official record for John is his will, which he made in 1857. This document gives his address at that time at Bloomfield Terrace, Pimlico, while a later codicil (1860) gives Pulford Street, still in Pimlico. It seems once John left Government service, the couple moved a few times, probably always in rented accommodation around London's inner suburbs. Neither John nor Charlotte's whereabouts are found in the next (1861) census. John's health deteriorated after this time, and his death certificate gives 'diabetes' as the cause of his death in May 1866. .He died at 1 Sampson Terrace, Hackney with his son George at his side. His will, with its legalese and elaborate legal script, is difficult to read. Basically, John appears to have left everything, except the actual shares and cash, to his wife - but Charlotte was to be the beneficiary of any income or dividends from the shares, which were originally to be managed by his younger sons George and Joses as executors (with Henry added almost as an afterthought in a later codicil). On Charlotte's death, the estate was to be cashed in and divided between his three sons.
This doesn't mean that there was any significant estate to be shared -after all, it's unlikely that a simple messenger would have been able to accrue any degree of savings.
It was John's second son, George, who more than 20 years after his father's death, emigrated with his own son and his family, to the distant shores of Australia.