Monday, 29 February, 2016
Getting Ready
It's the end of February. So, three months before we fly out. Not sure when the car leaves, but well before then I hope.
Mark's car, a 1973 Datsun 240Z, has an interesting background - it was built for the 1995 London to Mexico rally and in the hands of Ross Dunkerton (5 times Australian Rally Champion) came 2nd. The car also competed in rallies from Panama to Alaska in 1997, and a Sydney to London in 2000 before being bought by Mark in 2013.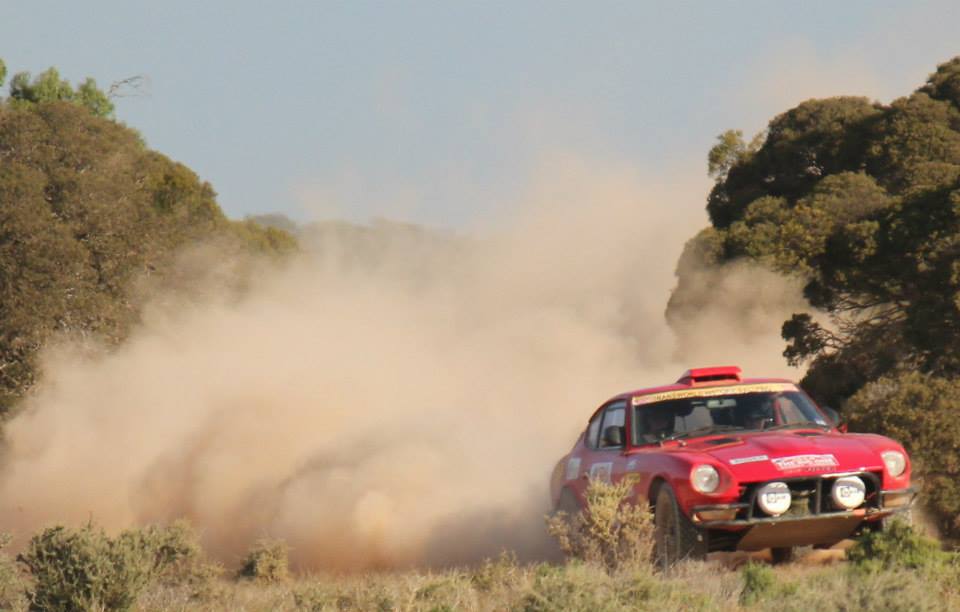 The Z in the 2014 Sydney to London Rally - photo by Allan Vaughan
M

onday, 7 March 2016
Last Thursday/Friday was to be our big test prior to shipping. We picked up the car from the workshop and went for a drive with the aim of testing that everything worked as expected and to try camping. There will be eight days of camping in Mongolia where there just aren't any hotels.
The weather was pretty hot. We went west from Sydney and after a bit of gravel around Lithgow we found ourselves very dusty, and the engine running hot and having vaporisation problems.
We then headed for Parkes where we found a caravan park!
Mark (ever cautious) took a cabin as well as a camp site. He hasn't camped since he was a boy scout and that's a long while ago.
I suspect our patch of green grass in Parkes is a bit more friendly than the Gobi desert but the organisers tell us that camp spots there will have showers and food.
We ate at the local Services club and as we walked home it started to rain!! We did stay in the tent all night and the only thing we used from the cabin was the pillows. We will need to make some provision for that. We managed to get the tent back in its bag and it wasn't that much bigger than when we got it out.