Wednesday, 23 June 2016
Day 11 Olgiy (Mongolia) to Altai Republic, Russia (Siberia)
Note: Dave has finally linked up to an internet connection, and has updated his blog covering the last few days...
We crossed the border into Russia today. A very lengthy process where the passports were checked probably a dozen or so times. It took about three hours.
After the Mongolian exit,

it was about 8km to a Russian Millitary check. Then another 17km to the Russian in-point. There, you have to queue for passport control, customs, some other queue where it was taking 15 minutes a car to transpose data from passports and car details to a steam-driven Dell computer.
It was at the Mongolia immigration exit counter that I saw Joost van Cauwenberge's co-driver Jacques Castelein on the other side in deep discussion with an official.



I'd last seen Joost and Jaques in the evening at Chjargas Lake when they left with their Mercedes on the back of a truck.

Their plan was to get to Novosibirsk in Russia as soon as possible to get their car fixed.

They should have been long gone from here.

Well, it seems Mongolia were happy enough to let them out but Russia wouldn't let them in as their visa entry date was for the following day.

Then, Mongolia wouldn't let them back in as they had only single entry visas, which they'd already used up.
They were stuck in the "no mans land" between Mongolia Out and Russia In.



They camped by the road to wait for their entry date.

They were of course first in the line when Russia opened the checkpoint on the approved day but…

they were not allowed in without an exit stamp for Mongolia with the same date as they were entering Russia.

So Jacques was back at the Mongolia out checkpoint asking for their passports to be restamped with the current date.
It must have been very frustrating for them.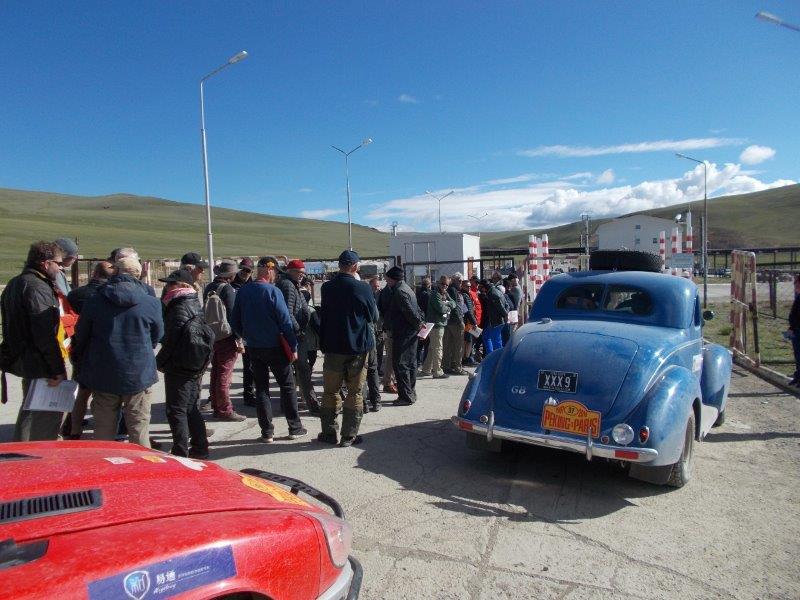 We're camping just out of a town (don't have a name for it yet) but the organisers are calling it Altai Republic.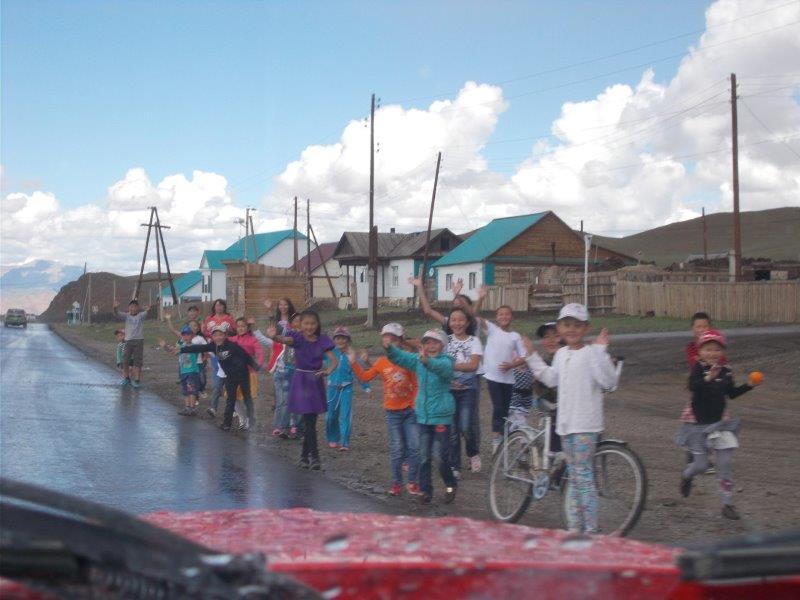 I bought a SIM card on the way through town which was an achievement in itself.

No one speaks English.

The SIM card seems to work well.

Sent off heaps of photos and all the delayed day notes.
I think the rally will change in nature from here on. Previously there was a GPS waypoint given with every instruction. Looking ahead, there are less waypoints and more instructions. The organisers loaded the route we were to follow in our GPSs prior to today.

From now on, it's more about following the roadbook instructions.