Saturday 9 July
Day 28 Kosice (Slovakia) to Budapest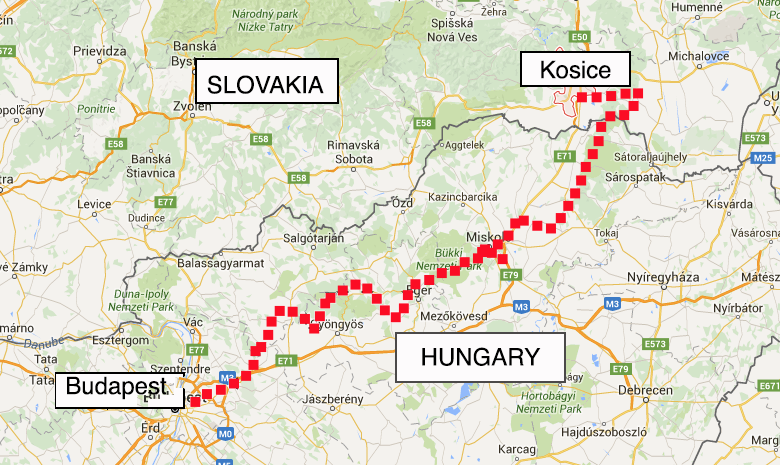 The bad news this morning was that Rob Garnsworthy has back injuries from his crash yesterday and was kept in hospital for observation.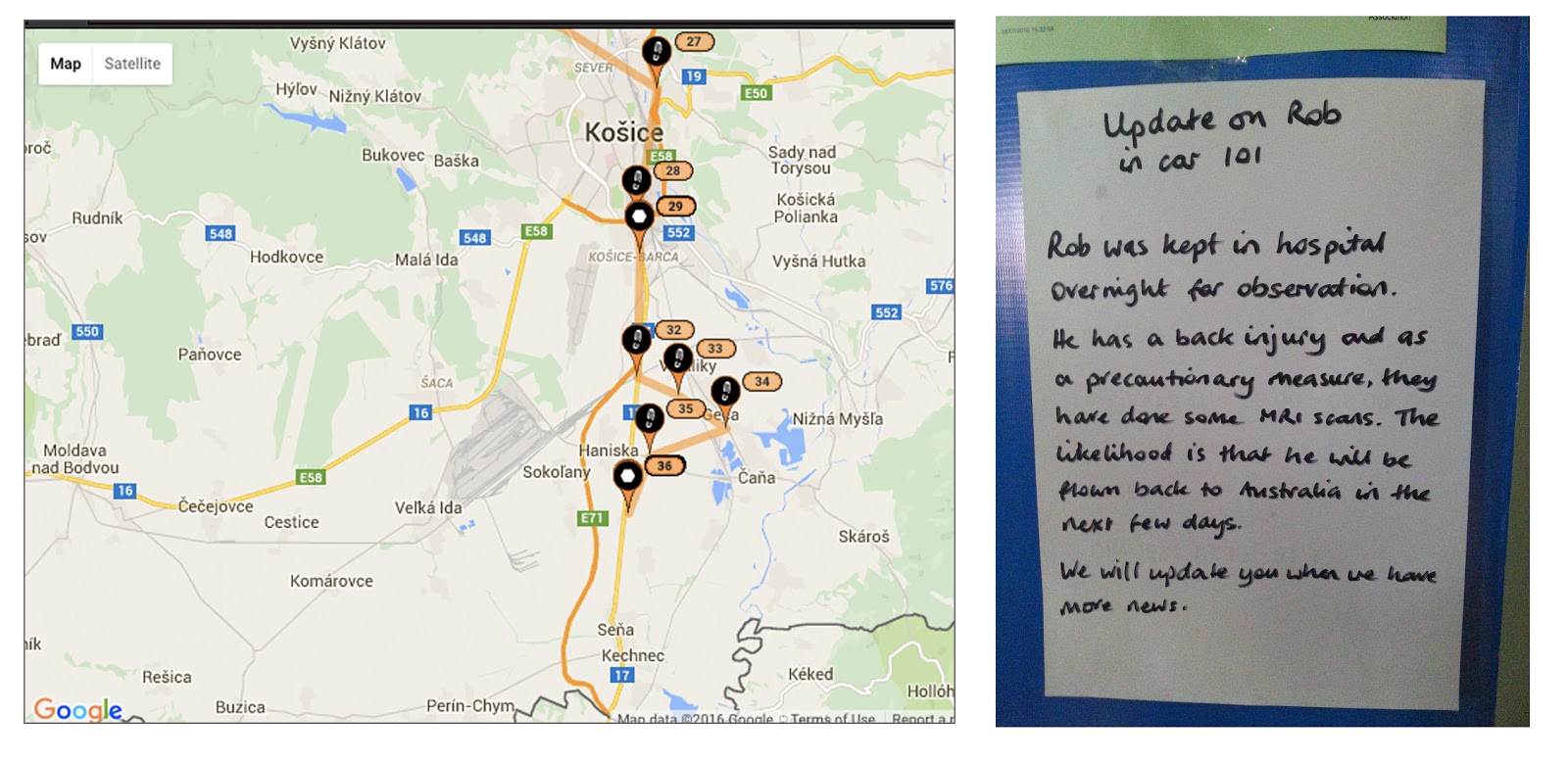 I looked at the tracker for Rob's Mustang this morning (above) and it clearly shows where he was off and when the car got removed (the last link from the tracker). By going into Google Earth street view, you can see the exact corner that he went off.
The Rob Garnsworthy/John Teasdale Mustang in action (photo by event photographer, Gerard Brown
Rob, coming second in his Mustang, was the closest competitor to us, so we now have better than 30 minutes gap. We need to steady our pace, cruise along and ensure we finish. Our gap now is 36:23, to Car 75 Ludovic Bois (France)/ Julia Coleman(GB).
It's actually more interesting behind Ludovic, with fellow Australians Murray and Adam Jackson and David Gainer with Peter St George separated by 17 seconds for 3rd and 4th, and Eric and Renee (our Belgian 240Z teammates) working to hold out Gerry and the ever competitive Matt in the P76.
Four competitive sections today and we have started to slow the pace a bit. This was made easier by the sections being rough broken tarmac and not enjoyable to drive.

left: crossing the border into Hungary (no immigration controls here) and (right), no, we didn't taken the road to Hell.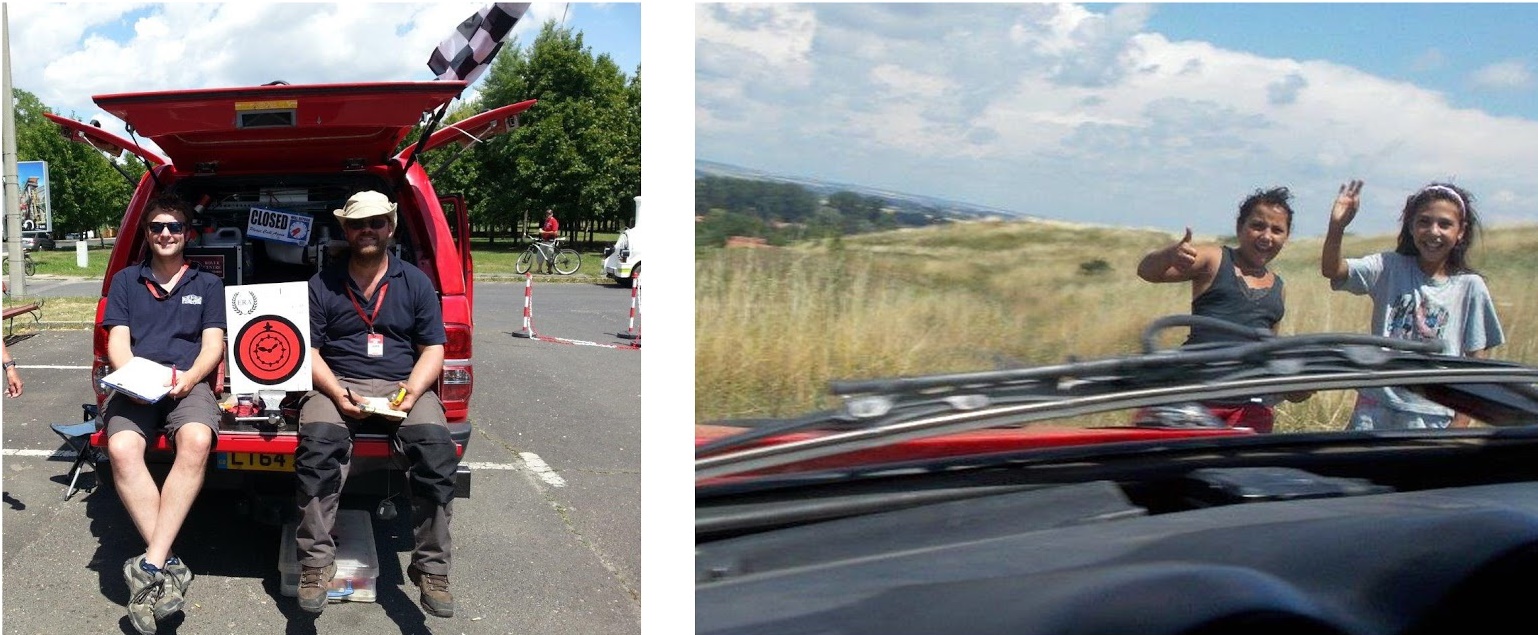 (above left): two of the event mechanics, who were doing time controls today. Jamie on the left, welded our strut for us in Mongolia. (right): kids welcoming us in Hungary.