Monday 11 Jul 2016
Day 30 Budapest (Hungary) to Maribor (Slovenia) 410kms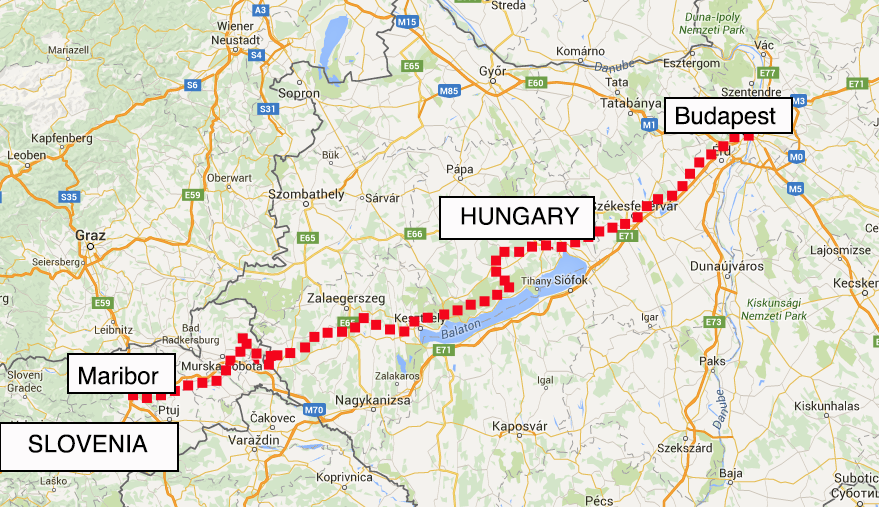 Today was to be the start of a stress-free, go easy touring day for us. While the 2nd to 5th places are really fighting it out, we should be able to take it easy and not worry if our lead gets eroded a little.
Well – didn't quite go to plan. I was late getting the day's route amendments which put me on the back foot, then there was the wait for a taxi or bus to get us to the start area. Plus there is the getting out of town bit - always hard in a city you don't know, especially one with heavy traffic. Then, in heavy traffic, the engine starts to smell and smoke a little, and we need to stop and look under the bonnet. Nothing wrong, probably a little spilt oil or coolant on the exhaust.

Finally we get near the motorway and stop to add 20 litres of fuel. It takes 20 minutes to pay for it. Mark came out with steam coming out of his ears. Apparently only one register, and 20 people queued with the guy at the front buying a SIM card or something that needed lots of paperwork.

Back on the motor way, we come to a grinding halt. We subsequently saw a crash that had the traffic stopped on the other side. Our lanes were stopping because people were stopping to look.
Past that, we came to a long stretch of road works where we were stopped for another 20 mins.

It was also a hot day. Being last car and being 30 mins or so behind the car in front, we don't know if we are the only ones affected. Fortunately we aren't, and later in the day we're told there would be 90 minutes of lateness allowed with no penalty.
There were four trial sections, all gravel, which would normally suit us. but we went very slowly through the first and at a reasonable safe pace on the other three. None were particularly great stages. I'll have to wait and see the results.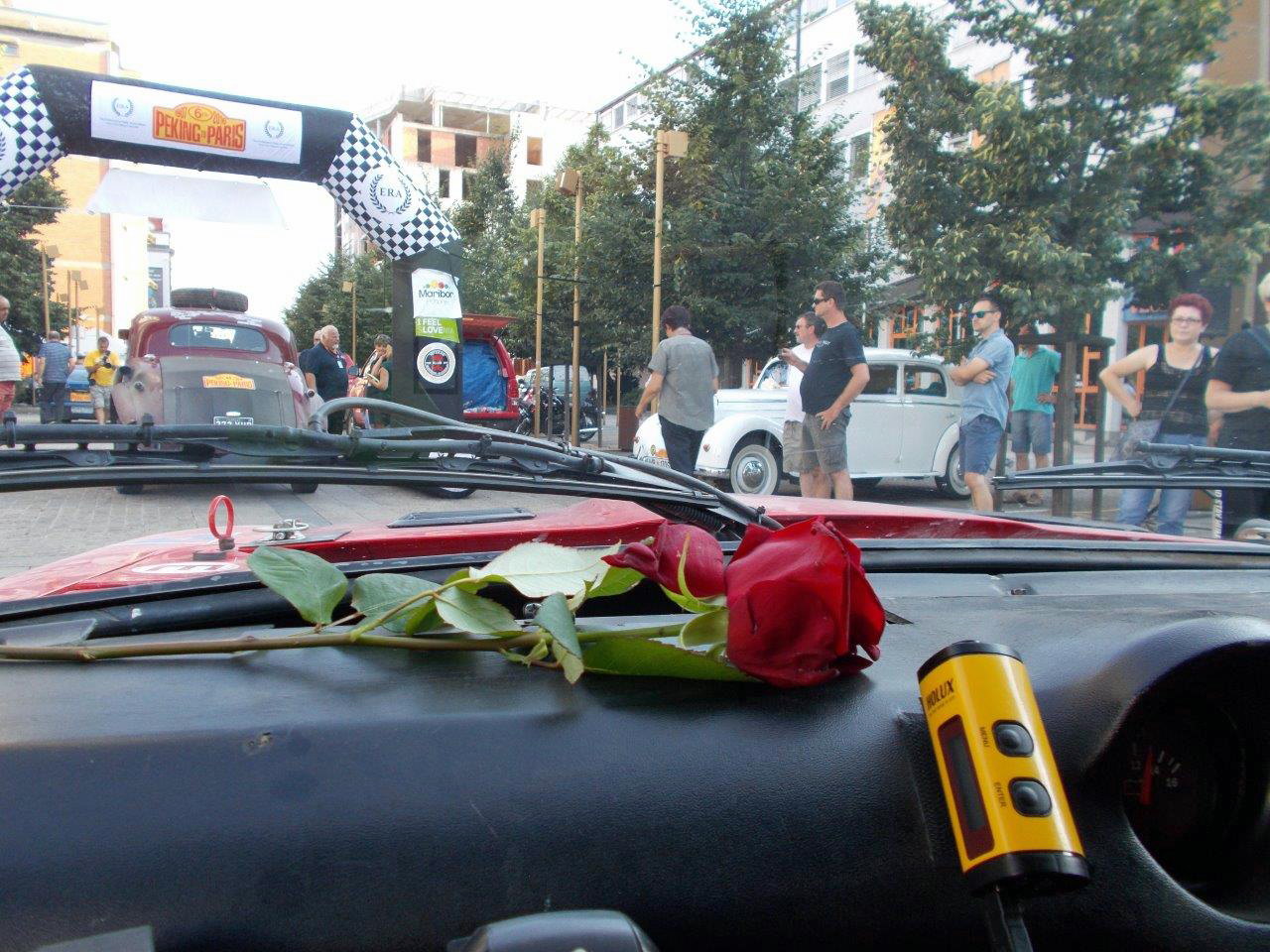 The second stage was altered because of activity of the US Army!! At the control, I talked to a very polite American soldier ( he addressed me as 'Sir') and told me they were doing exercises with the Hungarian army. They have been on tour for almost a year and done similar things with Poland and Germany.
Maribor, the town we are at tonight, welcomed us in the city square with glossy books on the area and a rose.
We drove past a café as we left the finish area and I gifted the rose it to the first lady I saw close to the edge.