Tuesday, 7 June 2016
Team GT ?
The journey has begun. I'm writing this on the flight to Singapore. We caught a train to Sydney and sadly, got the chat from another traveller for making too much noise in the quiet carriage. Well – I suppose we are excited.
Check-in was a bit unusual. Apparently not everyone travels with a Dunlop tyre. All OK once they established it was not inflated.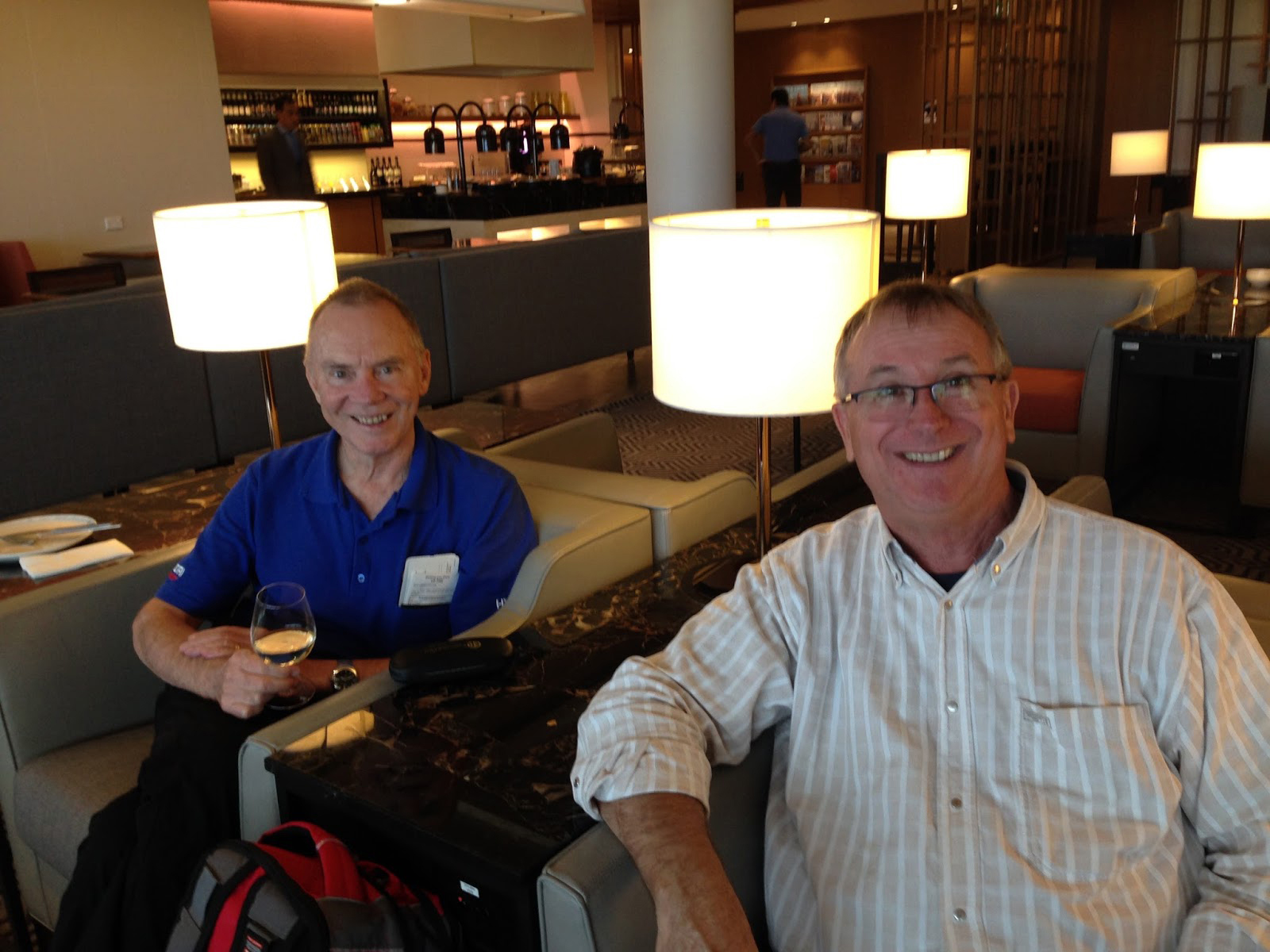 We had allowed an extra hour for safety to get to the airport, which allowed an extra hour in the Singapore Airlines lounge.
I sampled the champagne, the chardy and the shiraz at the lounge. Now I'm re-testing on the plane and as I've always said: There is nothing quite as good as chocolate, red wine and black coffee at 30,000 feet. Perhaps I should try the port.

On the subject of alcohol, we are looking at forming a team with cars 103 (Rene Declercq/Eric Claeys) a 240z, and 107 (Joost Van Cauwenberghe/Jacques Castelein) a Mercedes 450SLC. We know these guys from the London to Cape Town (2012) and the Sydney to London (2014) rallies. They are Belgians, liked minded travellers, and very partial to Gin and Tonic. We though we could form Team GT.
.Our next report will be from Beijing.......
Wednesday, 8 June
Beijing in the smog
Beijing is big. But taxis are cheap.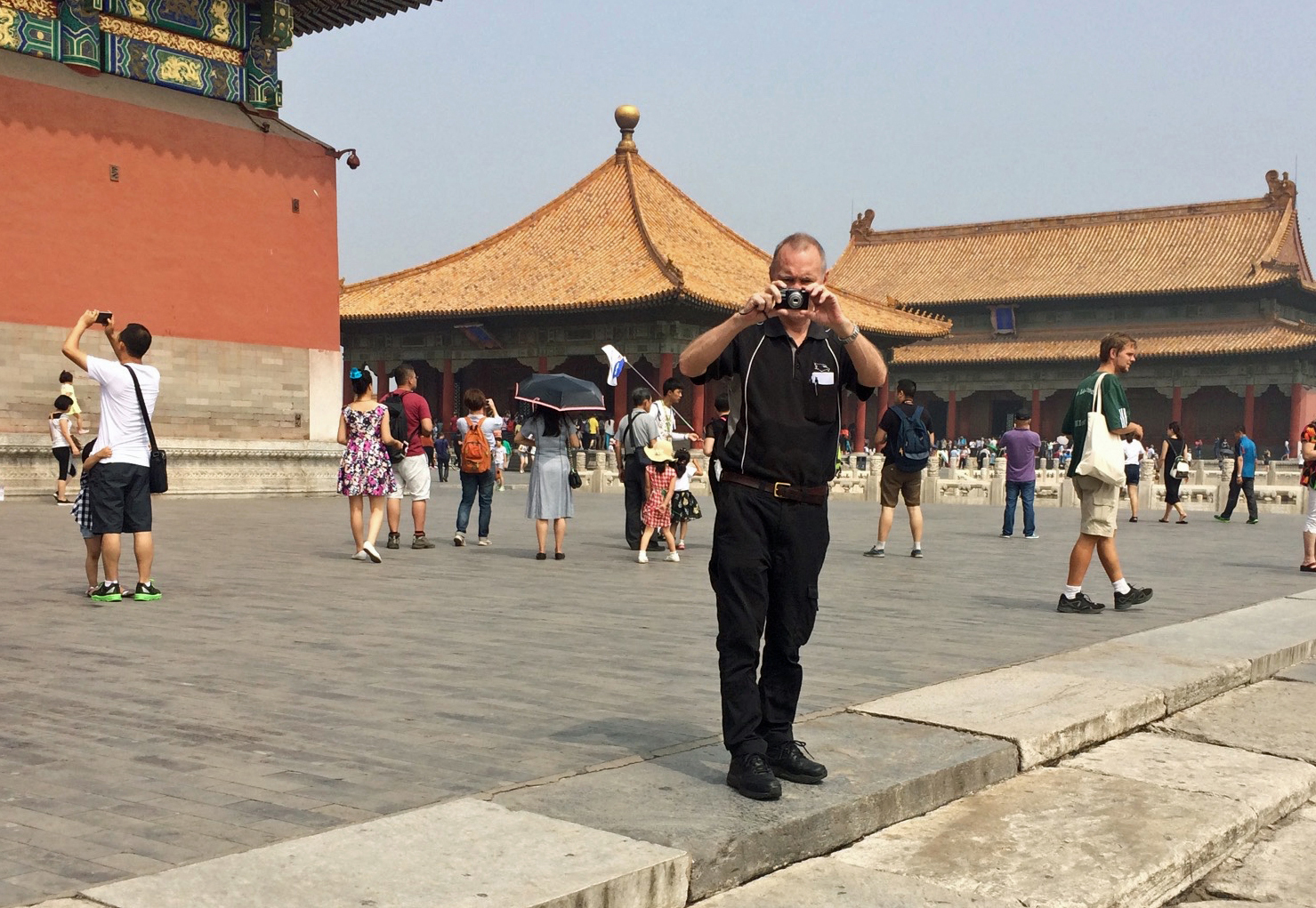 Today we are tourists and have been to the Forbidden City and Tiananmen Square. We will spend the later part of the day sourcing some octane booster to mix with the low grade fuel in Mongolia
To get into the Forbidden City you have to show your passpost and buy a ticket. The good bit was that from our passports, the lady determined we were "seniors" and we got in for half price. 30 Yuan instead of 60 Yuan, That's a little over $12 in Aussie money. You then have to queue up for a security scan on the way in. At the Tiananmen area you don't need a ticket, but you still have to show a passport and go through the normal airport type scan.
We went relatively early in the morning but we still had to queue for a while.
Yesterday was a relatively clear day, it had rained early in the morning, but today is quite smoggy. Enough to show in pictures and make tired eyes sting a little
Thursday, 9 June 2016
Hot (S)Pot
Today we met a local by the name of Lee Cui.
Lee spent about 5 years in Australia at Macquarie University in Sydney before moving back to China. He brought us the octane booster that we are keen to have (for the not-so-good fuel we're expecting in Mongolia).
Lee also gave us a restaurant recommendation, which we went to for dinner tonight (see at right).

It was something of a circus. Everything in Chinese, except for a few things we didn't really want - intestines, duck tongues etc.