11 June
Departure eve
.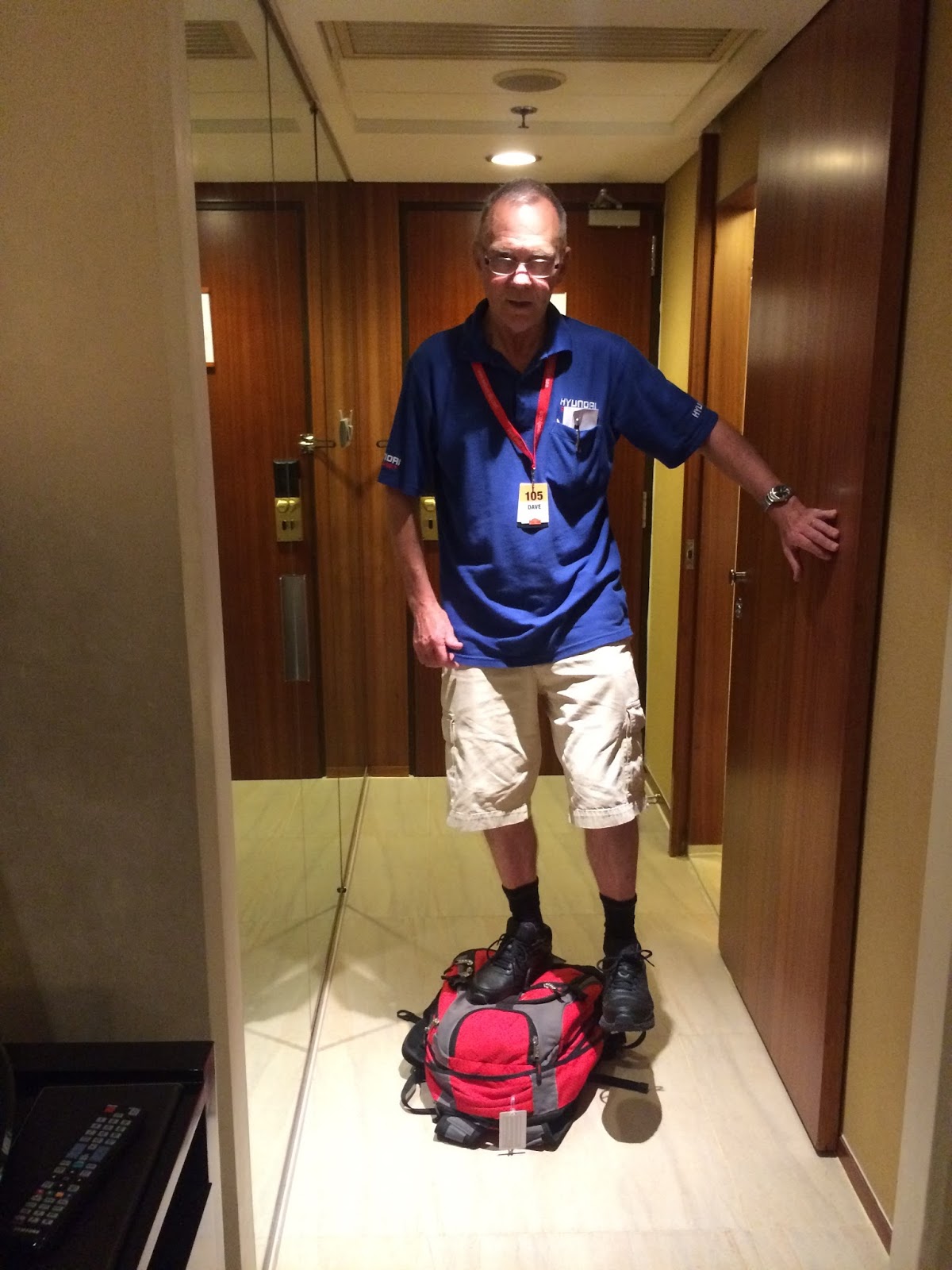 Today was scrutineering, documentation, briefing and a dinner. Dinner was the best bit.
We have fitted what we can in the car and the rest will get left in the car park tomorrow morning.
I'm suggesting we leave at 6ish as it's 60 km out to the start at the Great Wall. We have to be there at 7:30.
Our unwanted tyre may not be left behind. One of the organiser sweep/minders said to leave it near his 4WD and if he can fit it in he will take it on the journey.
We have formed a team (Team GT) with a Mercedes 450 SLC Car 107 and another 240z Car 103 . These guys are Belgian, love their Gin and Tonic (thus team GT) and let's say they share our aspirations for a good time. This should be a good rally.
Oh - and today was a clear day - we saw blue sky! There is no competition tomorrow, but we will at least be on the way to some action. .
right: Attempting to compress my backpack to fit in the car.