Wed 29 Jun 2016
Day 18 Yekaterinburg to Perm (Russia) 420 Kms
Today, it rained again. Not all day, but the sky was overcast all day. There was no competition - we drove from Yekaterinburg to Perm using a northern route which is not the shortest but kept us on probably slightly quieter roads. There was actually 100km of divided highway leaving Yekaterinburg. The standard of the tar roads has improved slightly from yesterday. Maybe it will keep getting better as we move westward.
The Monument marking one of the points where Europe and Asia meet.
The thing that never ceases to amaze me is the people who turn out to watch and wave. They are everywhere
.

Today there was an amendment which the organisers said was at the request of a town, Chusovoy, to change the route to come through the town. We were going to bypass it. The amended route took us to the Chusovoy stadium, where there must have been thousands watching as we drove very slowly around the running track and over a very high podium.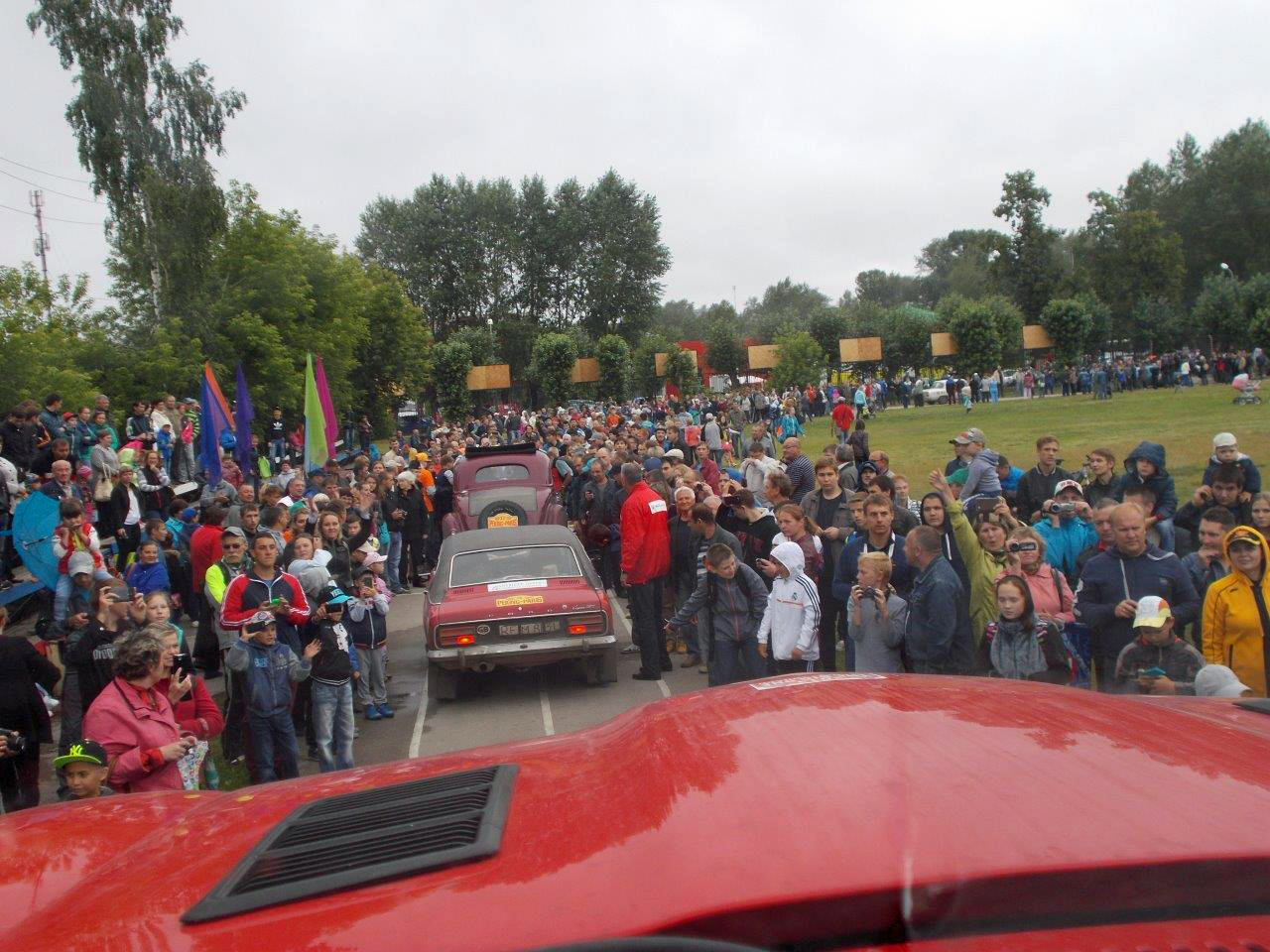 Arriving here at Perm was a similar reception. We had planned to swap the rear tyres with the two spares to give us the best rubber we have left for tomorrow stages to Kazan.


But the crowd was so great on arrival we decided it best to come back later.

left:

Another media interview for Mark